Jaime Schmidt
Jamie Schmidt founded Schmidt's Naturals in her kitchen in 2010. Within seven years, she's scaled her brand into 30,000+ stores and sold it to Unilever, without sacrificing the integrity of her product or her creative vision.
THE ASK: 
Jamie wanted to establish her position as an expert and thought leader on scaling brands from startup to acquisition. She was interested in placement on reputable business platforms that would raise the profile of her brand and initiatives.
THE RESULTS: 
Featured in ForbesWomen
(140 million unique monthly visitors)
Featured in Business Insider – Strategy
(100 million unique monthly visitors)
Alexandra Cristin 
Alexandra Cristin founded Glam Seamless with just $1000 in personal capital. She's since grown the brand into an 8-figure business, despite stiff competition in a highly saturated hair extensions market. She stood out from the competition for her exclusive high-quality product offerings and tireless ambition.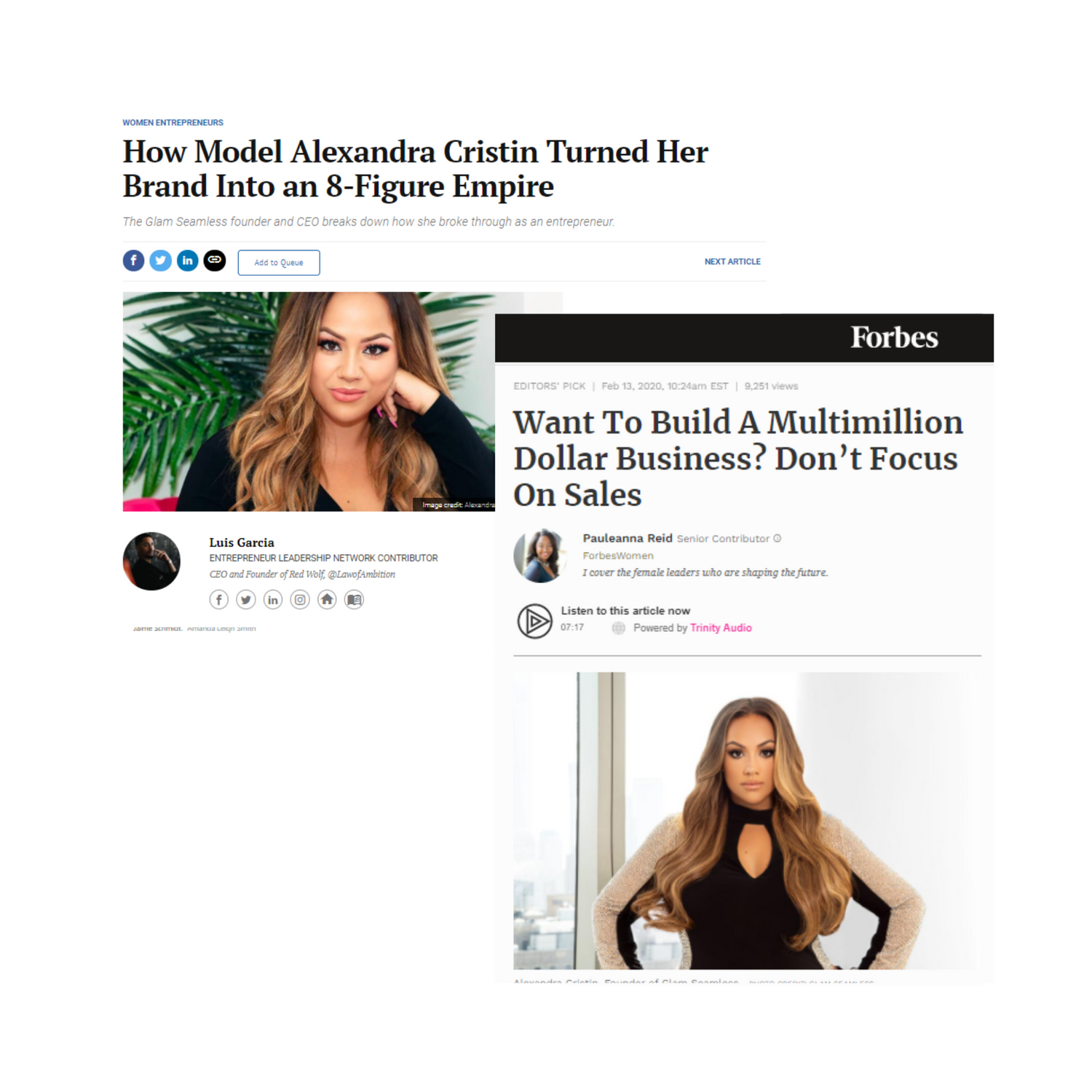 THE ASK: 
With her brand dominating the market, Alexandra was interested in expanding her audience and reputation beyond the beauty industry. She was particularly invested in sharing her experience and hard-earned lessons with emerging female entrepreneurs. 

The Results:
Featured in Entrepreneur – Women Entrepreneurs
(3 million unique monthly readers)
ForbesWomen
(140 million unique monthly visitors)
Lisa Bilyeu
Lisa Bilyeu is the co-founder and president of Impact Theory, a digital media production company focused on empowering content. In addition to co-founding Impact Theory, she co-founded the billion dollar brand, Quest Nutrition, 9 years ago.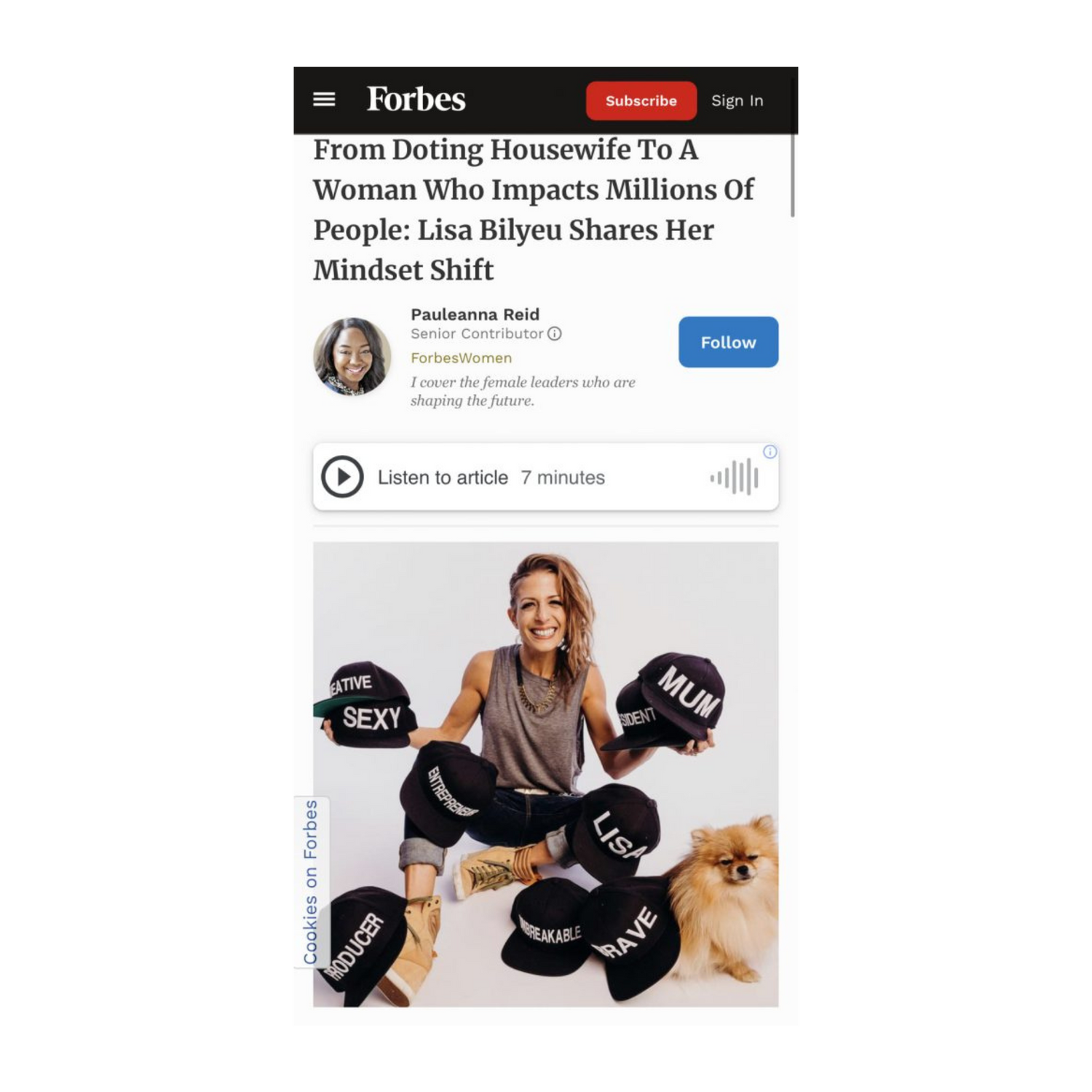 THE ASK:
Lisa wanted to share the tools and strategies that had taken her from housewife to successful entrepreneur and influencer. She was particularly interested in helping other women shift their mindsets and embrace the multitude of possibilities available to them.

THE RESULTS:
Featured in ForbesWomen
(140 million unique monthly visitors)